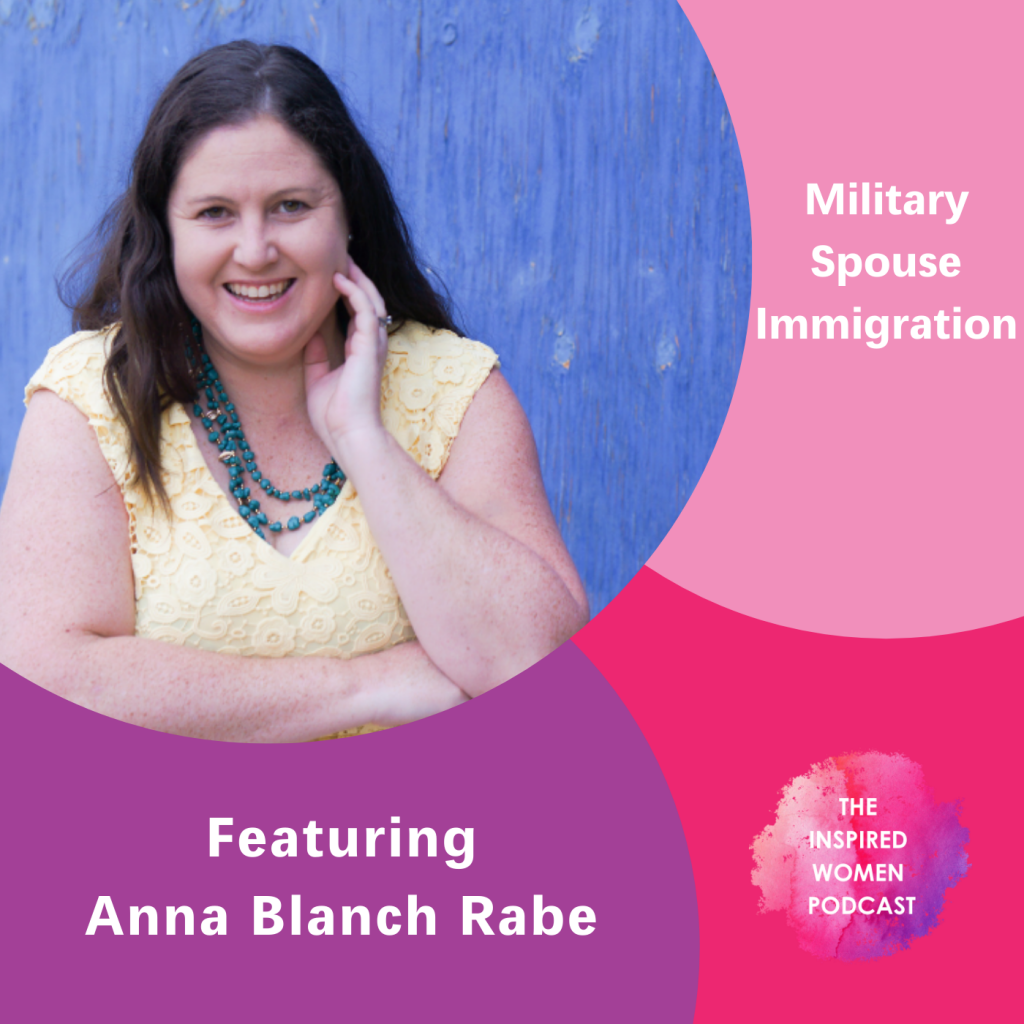 Podcast: Play in new window | Download
Subscribe: Google Podcasts | Spotify | Amazon Music | Android | iHeartRadio | Podchaser | Email | TuneIn | RSS
Welcome to The Inspired Women Podcast. In today's episode your host Megan Hall interviews Anna Blanch Rabe.
A writer and advocate, Anna Blanch Rabe is the founder of Anna Blanch Rabe & Associates, a consultancy specializing in communicating complex ideas with clarity, she is passionate about making legalese easy to understand, empowering community builders, and sharing meaningful stories. Increasingly she is investing in social impact companies that are changing the world through actionable ideas.
A lawyer and literature scholar by training, Anna has appeared on the stage at TEDx, WordPress WordCamps, Greenbelt Festival, British Association of Victorian Literature, Vetted, Institute for Veterans and Military Families V-WISE, and Rotary International, Universities including Cambridge, Glasgow, Notre Dame, and Baylor. She's had writing in publications as diverse as: Huffington Post, Forbes, Medium, Military.com, Reserve and Guard Magazine & Immerse Journal. Proud of her location independent company, she works with clients across the US, and around the world.
Topics Mentioned In This Episode
*As an amazon affiliate I may receive a small percentage of proceeds from any purchases through some of the links above*
Connect With Anna:
XoXo
Megan