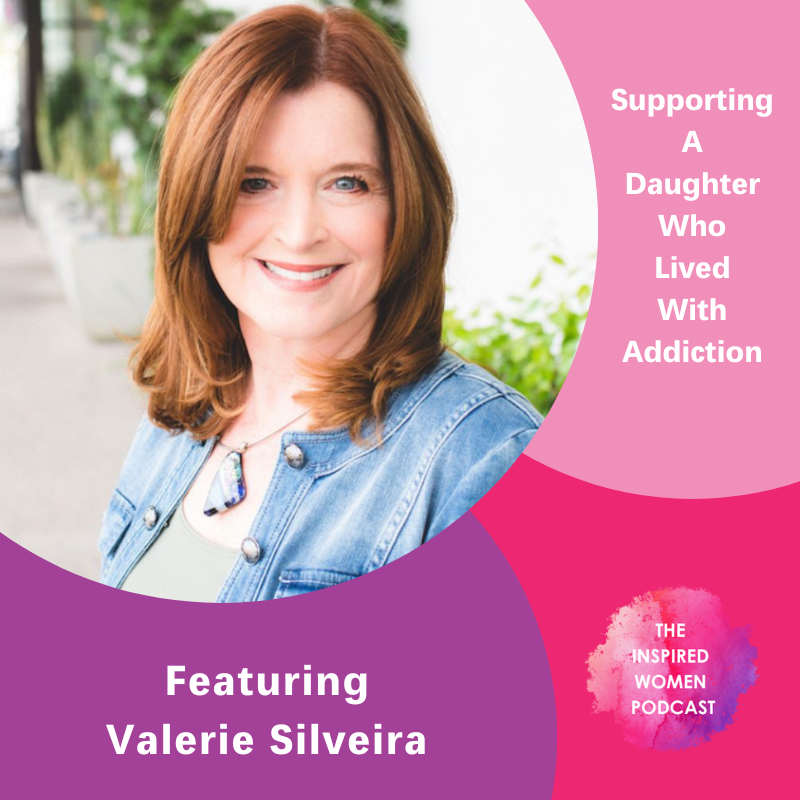 Podcast: Play in new window | Download
Subscribe: Google Podcasts | Spotify | Amazon Music | Android | iHeartRadio | Podchaser | Email | TuneIn | RSS
Welcome to The Inspired Women Podcast. On this episode your host Megan Hall interviews Valerie.
Valerie's story is one of unimaginable tragedy and inspiring strength. She got the knock on the
door every parent dreads. Her daughter had been murdered. Jamie suffered the same injury 12
years before when she was eighteen. While Valerie was painfully aware that Jamie was
struggling with addiction and a dangerous lifestyle, she never imagined it coming to this. But
instead of succumbing to despair, Valerie asked herself the most powerful question: "What
now?"
In her journey through grief, Valerie discovered that courage is not reserved for superheroes or
larger-than-life figures. It is a quality that resides within us. Determined to turn her pain into
purpose, Valerie created a blueprint for resilience and hope.
Today, with unbreakable courage, Valerie inspires others who are facing their battles. She has
become an award-winning author, leader, and speaker. She developed a unique system called
the 9 Weapons of Hope®, which provides practical tools and strategies for navigating adversity.
Her powerful storytelling and vulnerable courage allow others to seek solace even when hope
seems like the impossible. Her tools, education, events, and content enable others to discover
themselves, reinvent themselves, and allow themselves to find the life they were meant to
lead.
Valerie is the founder and champion of Warriors in Hope®, a community dedicated to
empowering women to disrupt their trauma and replace it with courage and hope. With a
diverse professional background in finance, teaching, coaching, and speaking, Valerie brings a
wealth of knowledge and experience to her work. She leads by example, demonstrating
compassion and authenticity in all she does. Her quick wit, wisdom, and engaging presence
make her a captivating speaker and mentor.
Valerie is committed to living in faith and making a difference in the lives of others, reminding
them that courage is not reserved for the few but is within reach for all who dare to embrace it.
She lives with her husband, Rich, in Phoenix, Arizona.
Topics Mentioned In This Episode
*As an amazon affiliate I may receive a small percentage of proceeds from any purchases through some of the links above*
Connect With Valerie
XoXo
Megan