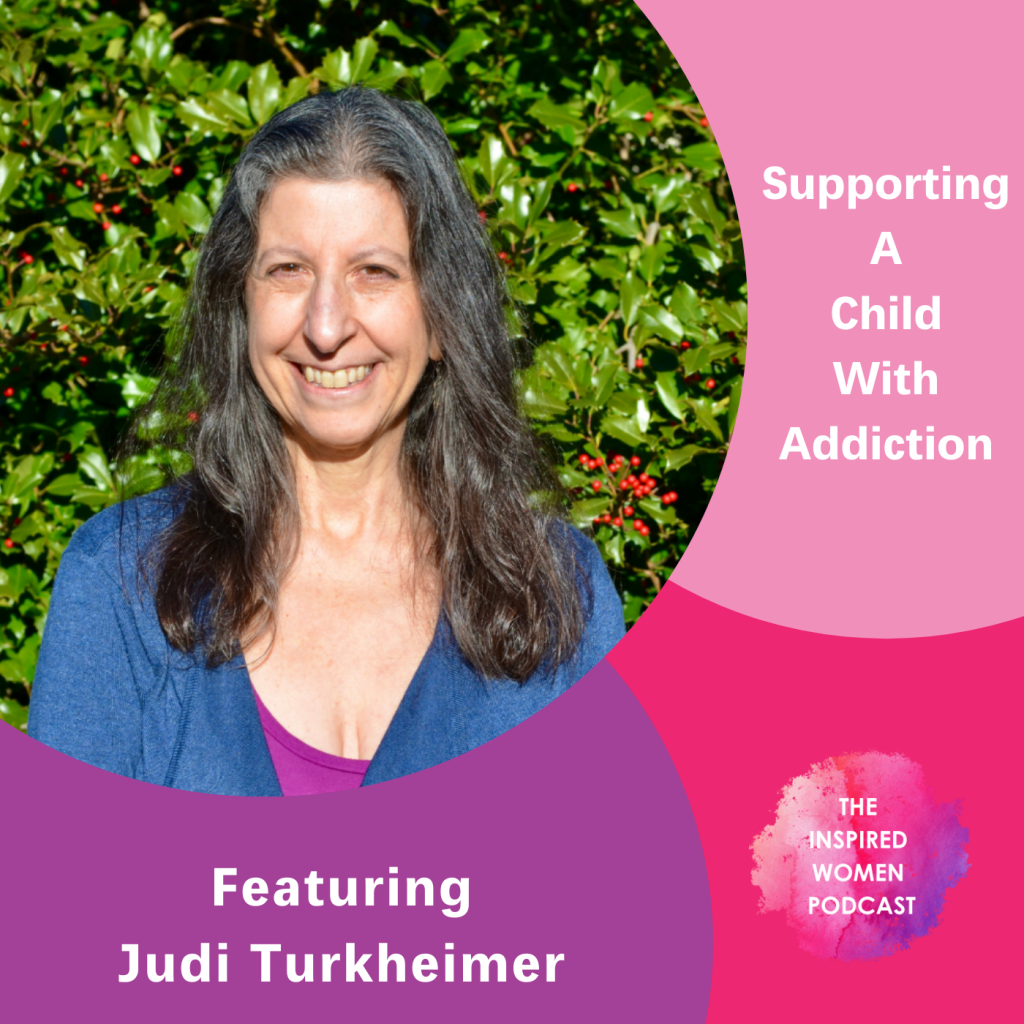 Podcast: Play in new window | Download
Subscribe: Google Podcasts | Spotify | Amazon Music | Android | iHeartRadio | Podchaser | Email | TuneIn | RSS
Welcome to The Inspired Women Podcast. On this episode your host Megan Hall interviews Judi Turkheimer.
Judi Turkheimer is an inspirational life coach, a teacher, and a writer. She recently published a book, "Finding Myself in a Nightmare: A mother's healing journey through her daughter's addiction." Having experienced plenty of trauma in her adult life, including a difficult divorce, financial struggles, and her daughter's addiction, she consistently turns to her inner life coach to help her learn and heal, ultimately wanting to share her learning to help others heal.
Judi has three adult children, two of whom live with her, along with three cats and two dogs. As an artist, her creativity gives her the space to clear her mind and step deeply into her soul. She finds similar meditative outlet in yoga and in nature.
Judi has a bachelor's degree in Business Administration, a master's degree in Teaching, and she is a graduate of Coach University.
Topics Mentioned In This Episode
*As an amazon affiliate I may receive a small percentage of proceeds from any purchases through some of the links above*
Connect With Judi:
XoXo
Megan