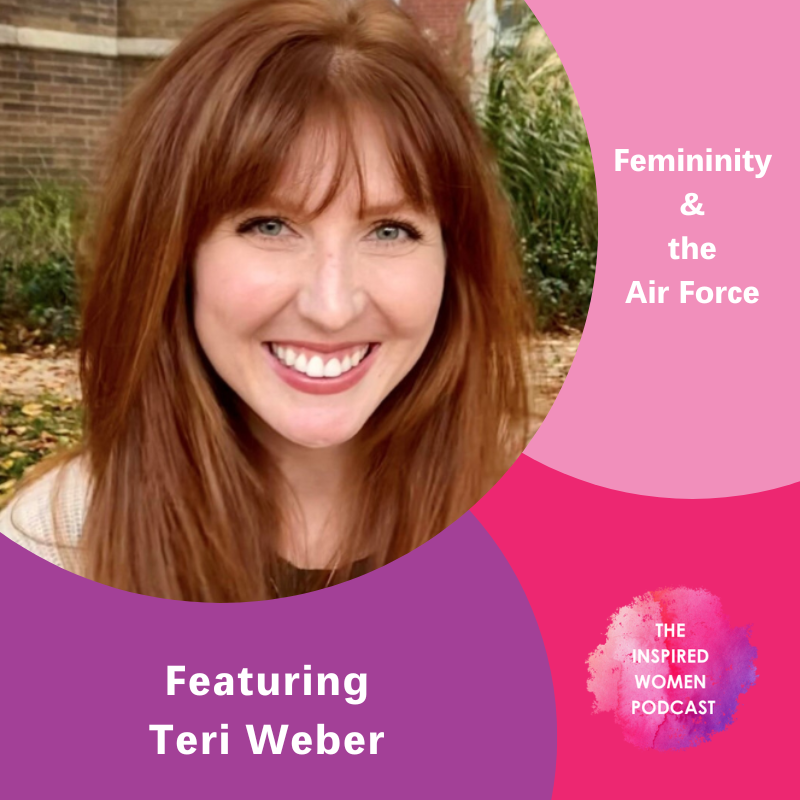 Podcast: Play in new window | Download
Subscribe: Google Podcasts | Spotify | Amazon Music | Android | iHeartRadio | Podchaser | Email | TuneIn | RSS
Welcome to The Inspired Women Podcast. On this episode your host Megan Hall interviews Teri.
Teri Weber is a senior pilot and seasoned C-17A Instructor Aircraft Commander in the U.S. Air Force. She has experience leading combat-ready aircrew members and operating a $295 million aircraft in support of humanitarian relief, medical evacuations, presidential movements, and Department of Defense initiatives. Teri is currently assigned to Headquarters Air Force (the Pentagon), and she is the author of the upcoming picture book series "Operation Aviation." Teri lives in Washington, D.C. with her husband—an active-duty Marine—and their young son and daughter.
* Major Teri Weber Boivin's opinions do not express those of the Department of Defense or the Department of the Air Force.
Topics Mentioned In This Episode
*As an amazon affiliate I may receive a small percentage of proceeds from any purchases through some of the links above*
Connect With Teri
XoXo
Megan