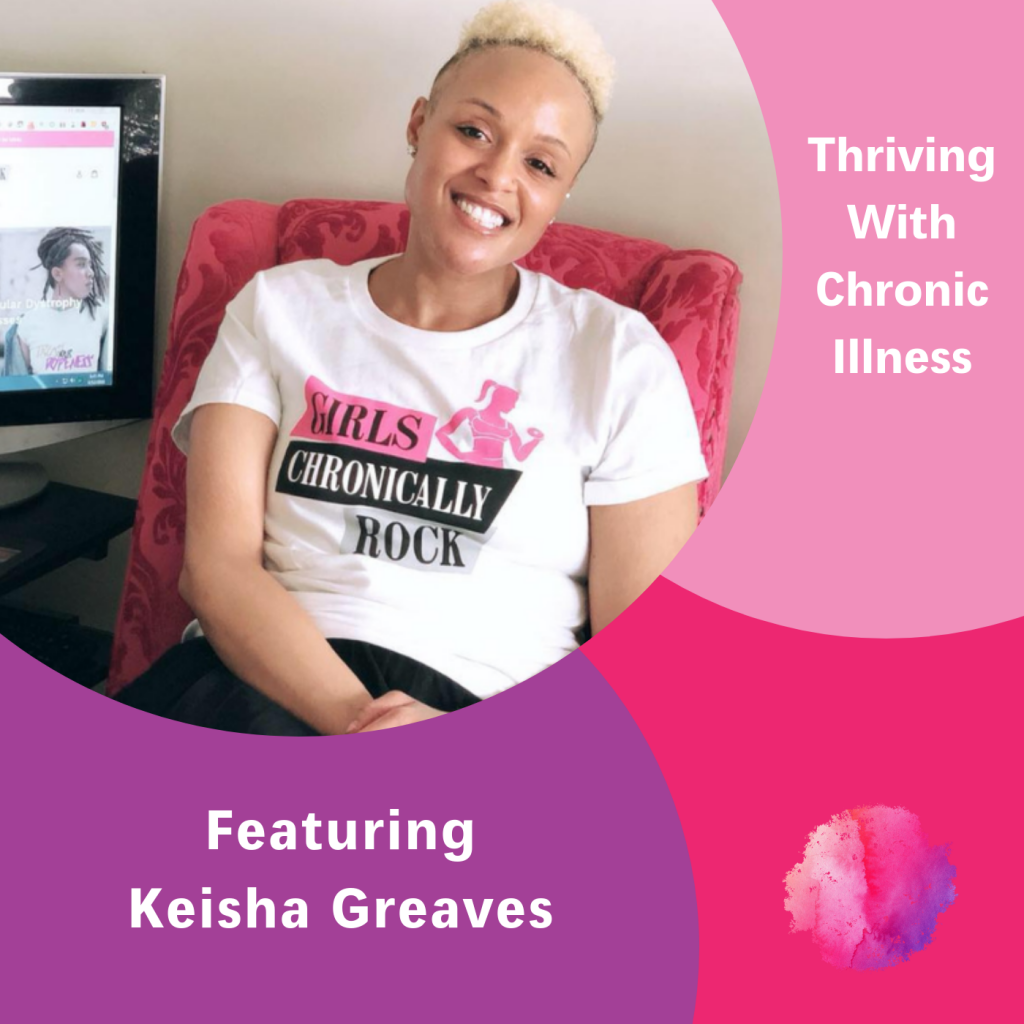 Podcast: Play in new window | Download
Subscribe: Google Podcasts | Spotify | Amazon Music | Android | iHeartRadio | Podchaser | Email | TuneIn | RSS
Welcome to episode two hundred and nineteen of The Inspired Women Podcast. In today's episode your host Megan Hall interviews Keisha Greaves.
Keisha Greaves is a motivational speaker, the founder of Girls
Chronically Rock, and the Massachusetts State Ambassador for
the Muscular Dystrophy Association (MDA). Girls Chronically
Rock (www.girlschronicallyrock.com) offers inspired fashion
celebrating Muscular Dystrophy and other chronic illnesses.
Over the past few years, Keisha has been featured in
Improper Bostonian, Boston Voyager, Herself 360, Liz on
Biz, among other outlets on and offline. She's lent her voice
to audiences at the Spaulding Rehabilitation Center in
Charlestown, Massachusetts General Hospital, the Boston
Muscle Walk, local "Fill the Boot" events, Cambridge
City Hall, and, most recently, Girl's Night Out for Muscular
Dystrophy – a Boston-area fundraising event held by
NextonScene.
Keisha spearheaded fruitful collaborations with other notable
fashion influencers which resulted in thousands of dollars
raised for MDA – the most successful collaborations being
with renown designer Sara Campbell and Althea Blackford, the
woman behind Caribbean Fashion Week.
One of Keisha's proudest moments happened after working
and meeting with Massachusetts Governor Charlie Baker:
Keisha got September 30 officially proclaimed Limb Girdle
Muscular Dystrophy Awareness Day. She also received the
proclamation from Mayor Marc McGovern from the city of
Cambridge.
Topics Mentioned In This Episode
Connect With Keisha:
XoXo
Megan