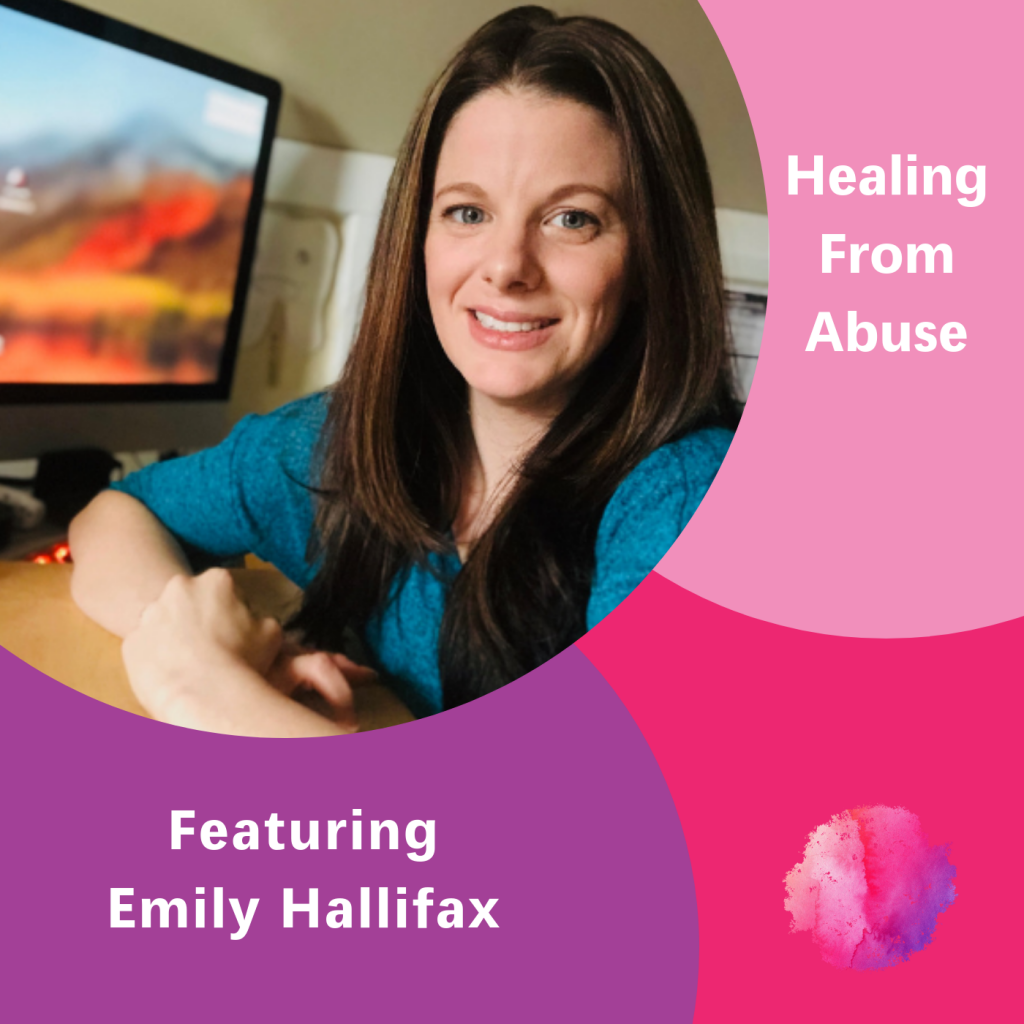 Podcast: Play in new window | Download
Subscribe: Google Podcasts | Spotify | Amazon Music | Android | iHeartRadio | Podchaser | Email | TuneIn | RSS
Welcome to episode two hundred and three of The Inspired Women Podcast. In today's episode your host Megan Hall interviews Emily Hallifax.
Emily Hallifax recently launched her life coaching business, working with women who have survived domestic violence relationships.
After surviving 2 abusive relationships herself, spanning a total of 6 years, Emily worked through her own healing for the following 5 years. She spent her days in school getting her degree as a paralegal while she worked full time at night as a waitress, all while raising her son who was just a newborn, all by herself. She took those years off from dating, realizing that she needed to learn to love herself before she could ever try to love anyone else, and she's done just that.
She is now happily married, with 2 children.
After realizing that working a 9-5 in a law firm wasn't for her, she knew she had to create something bigger. In 2015, she started her own cleaning company. Cleaning houses was not only just a way for her to be able to earn an income, but it also aligned with her greater mission of helping women. She is known by her clients as reliable, upbeat, detail oriented, and most of all for the fact that she always goes above and beyond. Today she brings that same character to her coaching clients by creating custom, tailor-made programs, that fit their individual needs.
Topics Mentioned In This Episode
Connect With Emily:
Email: emilyhallifax@gmail.com
XoXo
Megan